Tips for Effective Contract Negotiation for Physician Practices
Physicians have to choose between opting for private practice and entering hospitals OR other health associations in a challenging process. This decision is a turning point in their medical career so before taking a final decision, they have to consider the advantages and disadvantages of both. They select one of them after a detailed cost-benefit study.
It could cost you the exhaustion to keep a full-time company with your full-time job as a physician if you wanted an independent practice. Instead, it costs them a once in a life period to contract the decision to deal with healthcare. A contract has a vital role in determining the terms, salary, benefits, working hours, and other formalities.
7 Tips Physician Practices Contract Negotiation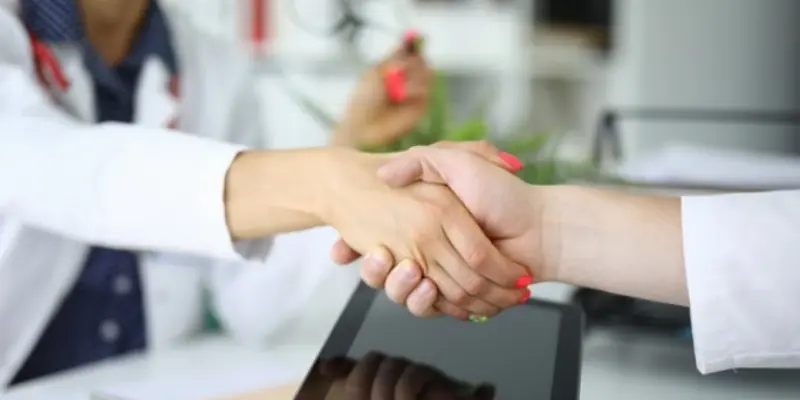 Contracting with insight will make your life simpler and will the effects of a well-planned contract be seen. Don't get threatened by your health organization's traditional rigid conditions, negotiate your physician employment contract by following helpful tips:
1. Know your worth
It is essential that you know your real worth before entering the contract and signing an offer letter. We call it "market value" in business terms. The first step towards a deal is to do proper research based on your experience, expertise, and training on your market value. If you underestimate your skills, less compensation may be paid, which eventually causes your work to be unhappy. Overconfidence, however, can make a challenging process for your work. Comparative analysis can be useful for making an unbiased view with other fellow practitioners.
2. Signing your Offer Letter is Where You Begin your Negotiations
A practice receives a letter from the healthcare organization before entering into the contract legally. This letter provides necessary information about the job position and the company's other terms and conditions. By signing the letter of offer, you agree to its terms and conditions, which is why it is essential to know how far negotiations take place.
3. Read it properly
Don't just give a bird's eye view to your contract, read it thoroughly. Read every point carefully and understand all clauses, terms, and conditions before blindly signing the contract. It is sometimes difficult for a doctor to fully understand the contracts due to the lack of in-depth knowledge. Get a lawyer's services, which can make this easier.
4. Seek a professional for guidance
It is undoubtedly a complicated process to get a perfect contract and negotiate your terms. The contract from the company makes people competent in the field to understand and gain professional support. Seek advice from a healthcare specialist attorney. You will understand the agreement and propose ways of negotiating your terms and conditions through specific laws.
5. Don't Let the Intricate Policies trick you
Employers play with words with a unique talent that makes some points vague that they use to their advantage later on. Do not be misled by these complicated policies and understand your employer's authority. The contract is a bilateral agreement that does not confer unbridled power on only one party but gives both parties the right to negotiate. Before concluding the contract, use your leverage wisely.
6. Don't undermine your primary objective
Every physician always aims to transfer from independent practice to healthcare organizations. For others, easy work hours are a priority, while it is necessary for professional exposure for others. Other preferences may also motivate them to choose this direction. These priorities must be prioritized, and the legal process is a way to negotiate effectively because verbal clauses are meaningless.
7. Always have a Backup Strategy
These processes take along to get to final decisions; therefore, it is always an excellent choice to have a plan B if the discussions do not work out in your favor.