Hospital Billing Services
Right Medical Billing has a professional medical billing staff that provide hassle-free hospital billing services and eliminate costly errors, resulting in speedier payments to match your health organization's unique requirements.
Do you consider your finances to be outstanding because of your accounts receivables? A disorderly hospital billing process significantly damages your financial nervous system. At this moment, you can think about outsourcing your hospital billing services. Outsourcing provides you with an intelligent solution that helps you arrange the whole process of billing and collection at a fraction of your operating costs today.
Right Medical Billing can help you maintain an effective payment and tracking process for expenses. We deal with hospitals and medical practitioners for over past years and can help you raise your reimbursement by more than 20%. We provide complete hospital revenue cycle management services, the medical accounts receivable, medical records, practice management and patient engagement solutions. Also, our team of professionals will help you to save time, ensure correctness and collect accounts quickly.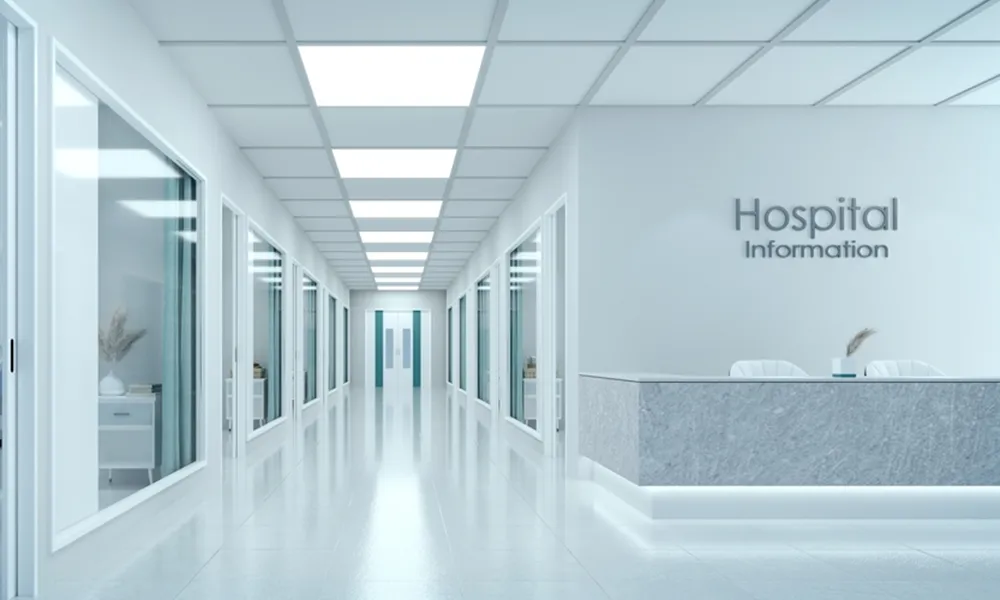 Hospital Medical Billing Services We Offer
We provide complete hospital billing services as well as customize services which include the following
Insurance Eligibility Verification Services
In this procedure, we will verify that patients are eligible for hospital benefits under their insurance policy and also that patient plan have pre-authorization or referral requirements.
After checking, we compute the amount of deductible and the patient's co-payment. Our services have enhanced cash flow, reimbursements and eligibility verification services.
Demographics & Charge Entry Services
The main step in the billing process is charge entry, which determines the amount of payment for the healthcare organization. Charges from patient FaceSheet are entered into the patient's account.
It is essential to have a talented team working on patient demographics entry since they must enter highly correct data into the system. Our hospital billing services team can provide you with high-quality and error-free patient demographic and hospital charge entry services.
Hospital Billing & Analysis
Our medical billing team reviews several sources in a patient's file, such as the doctor's transcription, diagnostic test reports, imaging reports, and other sources, to verify the services performed and assign appropriate codes.
Incorrect code submission can lead to continuous claim denials, underpayments, and a disrupted workflow. Such difficulties can result in unnecessary claim-related burdens and complex medical billing issues.
Following up on all accounts receivable instances can be a time-consuming and difficult effort. We pursue unpaid hospital claims persistently to keep AR days to a minimum. Our accounts receivable management staff also ensures that refused and underpaid claims are appealed as soon as possible to guarantee that they are processed and reimbursed on time.
Hospital Collection Services & Denial Analysis
Claim denials can result in significant losses for companies; thus, they must keep track of them. Our hospital collections services team determine the reason for denial, correct the errors, and resubmit the denied claims within timely filing limit.
If the claim is denied due to the lack of sufficient information, the gaps are addressed as soon as possible. Our hospital billing professionals and analysts can assist you in keeping track of denials, analyzing the cause of denials for improving the process, and reducing the number of denials.
Payment posting is the first line of defense in recognizing payer issues. Denials for medical necessity, non-covered services, and prior authorization will be identified and assigned to appropriate team members to handle.
We look over ERAs and the scanned EOBs (Explanation of Benefits) to ensure that every detail about the payment is entered into the system. Following that, the data is appropriately updated into patient accounts.
Provider credentialing is a vital stage in the revenue cycle and how a physician or provider gets associated with payers. The technique allows patients to use their insurance cards to pay for medical services consumed while also allowing the provider to get paid for the medical services provided.
Our hospital billing team processes the faster payment by setting up ERA setup, gets more referrals, mitigates revenue leakage, reduces denial, and identifies the provider's trend.
Out of Network Negotiation
Our multi-layered balanced strategy dynamically saves the most for out of network claims. To achieve a streamlined approach, our Out of Network Negotiation team insight easily integrates systems into current procedures.
To establish areas of substantial costs and adequate reimbursement, we use unique algorithms and comprehensive supplier databases. Our team works on each insurance plan claim and is working hard to achieve the maximum service reimbursement.
Right Medical Billing Hospital Revenue Cycle Management Process
Hospital Revenue Cycle Management (RCM) is a sophisticated and extensive procedure in the healthcare system of the United States of America that begins with the patient's appointment and ends when the healthcare provider receives all payments.

As one of the leading hospital RCM service providers, we can quickly deliver high-quality hospital billing services through a systemic and efficient hospital accounting approach. The important steps in our hospital accounting procedure includes:
RCM Software's Right Medical Billing Supports
Billing software is an essential component of the revenue cycle management process. Billing and other administrative procedures are notoriously time-consuming and paper-intensive. A modern medical billing software systems enables billers to be as efficient as possible when coding, filing, and tracking claims.
With over past years of experience in the health sector, we have easily understood customers' needs and provided the services. Our team has the expertise to work on several tools and technologies for hospital billing as well as urgent care and emergency rooms billing. We can deal with any major medical billing software, including CollaborateMD, Medisoft, Medical Manager, Docutap-Experity, eClinicalWorks, NextGen, Advanced MD, Kareo, Gorev, Elligence, etc.
Why Choose Right Medical Billing for Hospital Billing Services
RMB offers a comprehensive range of Medical Billing Solutions to meet the exclusive needs of your healthcare organization. RMB has proven experience of working with short-term and long-term care facilities ranging from stand-alone hospitals to healthcare systems with multiple facilities and specialty programs.

Below are some of the leading hospitals and healthcare systems in Texas, RMB has worked with.
When you outsource your hospital billing services to Right Medical Billing, you gain an approach to various assets. Some of the important reasons to choose us as your medical billing and coding partner include providing HIPAA compliant hospital billing services and using front-line tools and technologies.
You can contact us for following comprehensive hospital billing services:
Key Points That Makes Us Best Hospital Billing Company
Contact Us for Hospital Billing Services
Right Medical Billing wants to create long term relationships with our clients. To do this, we ensure that the quality of our service never dwindles. You can contact us at 281-864-0448 for a consultation. Allow us to be your financial partner.