9 Features To Consider When Choosing Insurance Medical Billing Software
In today's world with ever-changing technologies, medical practitioners need to have good medical billing software. It helps your staff manage the billing cycle by keeping track of the account receivables and insurance claims process. Medical billing software needs medical professionals to simplify the billing process, accounting management, and much more.
Medical billing software has been made carefully because different products have various advantages and advantages. Although there is nothing to worry about.
Insurance Medical Billing Software Features to Consider
Before you make your decision, here are 9 features that you need to consider as to what medical billing applications you need.
Insurance medical billing software features to consider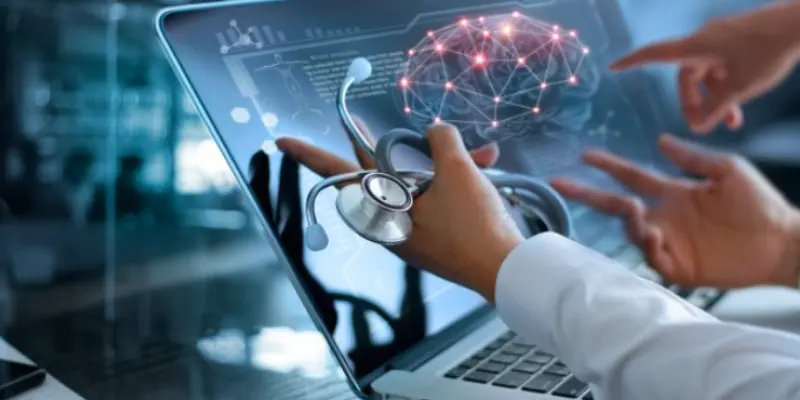 1. HIPAA Compliance
Check the software product as every organization must comply with the health insurance portability and accountability act. HIPAA ensures privacy and confidentiality for healthcare organizations and allows patients access to their healthcare data, and improves data systems.
2. Insurance verification
It's pleasant to work with medical billing software that can provide insurance verification. You may inquire if the medical billing software offers your workers an opportunity to check the insurance of any patient from your software developer.
Find a medical billing software that can provide insurance verification lets you get real-time confirmation of your patient's insurance status, which saves time than waiting for your cell phone to collect verification details. That will speed up the verification process, allowing the experts to attend to the patients.
3. Software expense
One of the factors that you need to remember is the expense of the software. That is important because companies that export such resources price them differently. As such, you need to be sure that you make the right financial choices for yourself and the company.
As a result, you need to take some time to look at the various software on the market that you are interested in. After that, it takes some time to compare the cost and know the rating and billing cycles of the various applications.
4. Electronic Remittance
If Electronic Remittance Files (ERAs) are accessible from the insurance provider, this feature can be a real-time-saver for posting payment details. Many medical billing software systems can import ERAs and post-payment information for all relevant claims charged by the payer.
5. Access across networks and devices
You'll also want to find a medical billing solution that provides access to a range of operating systems and devices, including desktops, laptops, and tablets. When thinking about help, you would also want to look for a product that provides extras for your employees, such as online webinar training, to work at the highest quality level.
6. Support
Support is another significant issue that should not be ignored when choosing medical billing software. Remind that no developer can tell you that they have insufficient support; everyone will tell you that their support is available to you, so don't get into this trap, don't rely on what they're telling you. Examine their online reviews or ask the vendor to provide you with a reference so that you can contact them to find out more about their service.
7. Training
Know that any new program you bring into your practice has its kind of training, and your staff is not used to it even though you may have employees who are aware of the software. If you have workers who will have been educated on the program, ask them to know the training available and the practice cost.
8. Client's Records
Currently, instant access to the client's records is essential. Choosing medical billing software that provides electronic patient records lets you conduct your operation more effectively. Suppose you can see your client's history and any other relevant information. In that case, you can access these details from whatever location you are when you have connected to your computer network, and the program is worth buying.
9. Reporting
Many providers regularly use reporting features to track the financial performance of their practices. Running insurance aging reports is a need for billing. When considering report functionality, look for the following statements:
Allows you to pick the date range
Enable reports to be customized
Display the data arranged by the payer
Concluding Medical Billing Software Features Guide
Here are some of the crucial features to be considered before you get medical billing software for your practice. Are you looking for medical billing software within your budget? Right Medical Billing is the perfect medical billing company to help you choose the right medical billing software and keep up with the industry's changes. Talk to our experts today to know what best we can offer you.