Strategies for Optimizing Patient Engagement
The attraction and retention of patients are challenging for most physicians and hospitals. The explanation for the decline may be patients without inefficient and untrained front desk assistance or patients frustrated by the payment process for healthcare organizations and more. That's why it is easier to outsourcing RCM from your medical practice to a reputable organization to take the pressure away and concentrate on quality care.
Patient participation is increasing as the critical element of high-performance, cost-effective healthcare systems that enhance treatment and self-monitoring and improve health outcomes for the population. Healthcare organizations, which focus on robust team-based healthcare infrastructure, are best placed to maximize the program – generally described as a mechanism to include patients directly in the decision-making process.
Why is Patient Engagement Important?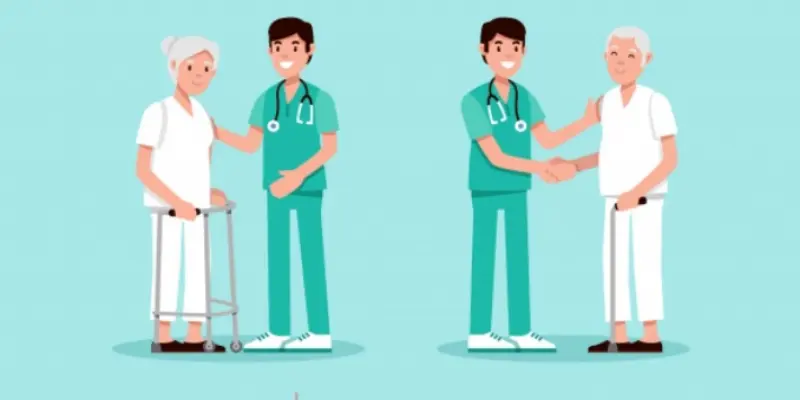 1. Through timely interaction and post-op contact with the patient, patient participation will help healthcare practices build up their names and brands and significantly reduce their readmitting rates.
2. Using a technologically advanced patient engagement system, healthcare will transfer post-discharge duties to software and equipment to ensure quality and accuracy.
3. An efficient communication approach means that the patient is no longer left in the hospital, following surgery/treatment, fearing that adequate care at home is not available. Wearable technology has made it easier for family members and caregivers at home to take care of themselves.
4. The patients and the medical practice should use appropriate communication mechanisms to detect and initiate a critical medical problem that would only be revealed if symptoms were evident without a patient interaction plan. That will support the professional and the patient at the right time to make an informed decision.
5. Healthcare billing companies save time and resources by building patient portals. With the possibility for patients to make an online appointment, that will keep the money spent to and for the hospital and reduce the hospital's cancellation without show rates, a negative effect on management of the organization's income cycle.
6. We know how CMS, ACA, and other healthcare practices are carefully planned, and the people of the country are better able to manage chronic conditions. A well-founded and enforced framework of patient involvement would ensure careful treatment of chronic diseases in a patient-friendly environment and timely medical care, when necessary.
7. Patient participation policy shares influence and empowers the patients to keep their perspective on and determine what to do ahead of time, where they are aware of health knowledge. That has an immensely positive effect on patient satisfaction, effectively encouraging both patients and hospitals to benefit from the value-driven healthcare system that transforms the healthcare organization's CMS and ACA plans.
Which Patient Engagement Strategies Are Most Effective?
Four of the most commonly used methods for patient involvement are mentioned below!
1. Timetable for online/mobile appointments
2. Portals for patients
3. Emails
4. Pre-registration and planning of patients

Tips to Improve Patient Engagement
Following tips can be of tremendous assistance to facilitate active engagement and improve patient involvement:
1. Healthcare organizations can interact easily with patients to easily interpret and can make the right choice. By minimizing ambiguity, whether in written or verbal forms, health practices make it easier for the patient and himself to work.
2. Find out which channels of communication your patients want to continue to function in. Be open and include the patient superficially and ensure the patient's active participation in the care and health objectives being developed.
3. The fact that patients are responsible for their health objectives will help promote active involvement. Daily contact to monitor how the patient responds allows the patient to remain involved in the care itself.
4. They are using technology to provide patients with more access to targeted information to improve their treatment and aftercare.
5. Personalized contact can help patients handle their situations better.
At Right Medical Billing, we offer comprehensive RCM health services from appointment reminders to specialized management by certified billers and revenue coders. According to the latest CMS and HIPAA policies, we initiate progressive improvements in sales, deny claims, and reinforce general healthcare practices. Our strong confidence in our RCM services and our stronger unwillingness to connect an expensive and non-profit management approach.