How Much Do Medical Billing Companies Charge For Their RCM Services?
Medical Billing services rates are essentially a physician's revenue based on the repayment of their medical bills. As a result, practically all practices place a high value on the effective administration of their finances, medical billing, account receivables, and overall revenue cycle management.
Medical billing is a specialized profession that employees the correct human resources to manage this time-consuming activity for your facility entails significant financial investment and managerial abilities. As a result, most physicians and facilities outsource their medical billing and revenue cycle management to a medical billing company.
How Medical Billing Service Charges Are Determined?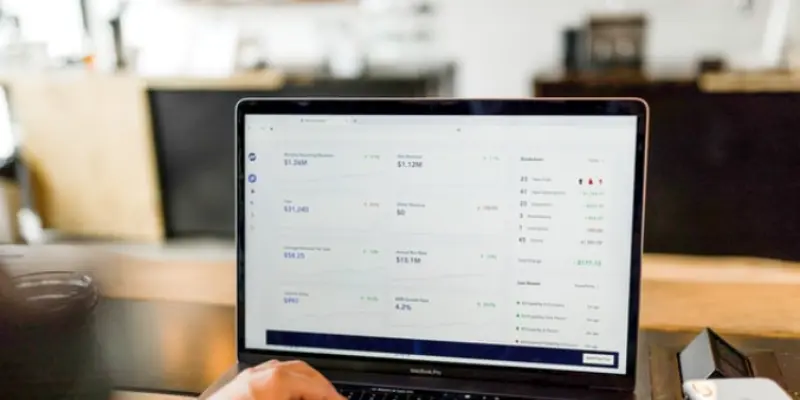 Most medical billing service charges have a combination of one-time expenditures and ongoing payments. These upfront expenses can include training, setup, administration, licensing, and ongoing costs consisting of medical billing software subscriptions, minimum monthly rates for use, or collection rates calculated on a flat or percentage basis.
1. One-time Fees
Setting up charges often costs approximately $300 per doctor. Billing companies can charge a fixed fee beginning at $1,000 to $1,500 for a medical practice with few physicians. For on-site solutions and SaaS systems, this can be higher. Additionally, there is minimal or no hardware installation and training fee for SaaS solutions, whereas local suppliers are responsible for such additional responsibilities.
2. Recurring Fees
Recurring fees can take several forms, including administrative expenses, which are often charged monthly or annually, and billing costs assessed on a per-claim basis—either as a flat rate or as a percentage. First, administrative costs are typically used to fund software maintenance, support, or monthly subscriptions. That can range from $50 to $250 a month for SaaS platforms to $3,000 to $6,000 per year for higher-end SaaS solutions or on-site suppliers.
The actual billing charges occur after the administrative fees. Most vendors will charge a fixed fee for each claim handled, and some may charge a percentage. Flat fees charge up to $4 to $6 for each claim, while percentage-based prices are generally between 2% – 10%. While per claim billing is the most prevalent payment mechanism, specific platforms may charge an hourly fee depending on the amount of time spent working on a claim.
Sometimes charges differ depending on insurance company and the time billing and following-up on claims takes. For Example. If a medical biller is following up of BCBS insurance claim via live call, it may take more time than usual because he/she first have to find appropriate department using BCBS prefix, their correct phone number and then call them. Also, most of the time medical billers have to face long hold time. So, for this reason some medical billers choose flat fee charges depending on insurance company.
Average Medical Billing Service Charges
Medical billing services rates vary depending on your needs, but it can range from $1,000 to $100,000 a month, depending on the organization's size, their needs, and how much burden they want the company to manage. Some companies can go below $1,000 because this is an average and not a base medical billing service charge.
Again, it will be determined by your specifications and needs. However, before choosing a medical billing company based on their medical billing price structure, do your research and discover their experience, the solution they can provide, and the number of errors they have.
The initial step in the procedure is always to contact multiple organizations and request medical billing services rates by specialty so that you have a clear grasp of how much you will have to pay. Healthcare professionals frequently neglect the fact that their requirements may necessitate additional efforts from the medical billing company, for which they may charge an additional fee. As a result, it is best to sign a medical billing and coding service agreement only after you have developed a clear understanding.
Average Medical Billing Services Rates by Specialty
When it comes to a medical billing service cost, certain medical practices are more complicated than others. Suppose you intend to outsource medical billing services. In that case, the firm may provide you with an estimate based on your specialty after estimating the number of hours required to ensure proper medical billing.
As previously stated, the average medical billing services specialties wise rates range from $1,000 to $100,000; however, calculating the average is difficult. Right Medical Billing may charge you less than other organizations for a specific specialty and having the newest technology and skills to complete the work in a less time and with greater precision.
Right Medical Billing RCM Service Charges
Right Medical Billing is tailored to your specific requirements. It is determined by some factors, including your specialty and facility type, number of providers, average monthly charges and claims. Our average medical billing services rates are between 4.9%-10.9%, and part of our customers are charged only $1,500 in one installment. A minimum monthly charges of $1,000 is also available. There are no additional costs associated with our comprehensive revenue cycle management services.
When Should You Sign the Medical Billing Services Contract?
Now that you've learned about the average medical billing service costs and the elements that influence medical billing services rates by specialty, it's time to receive an answer to the question, "when should you sign the agreement?" Assume you've done some research and have narrowed it down to two medical billing companies. Request that both firms supply you with a medical billing service agreement.
Learn how flexible they are when negotiating the conditions and if any hidden conditions could land you in hot water in the future. If a corporation has clearly stated each approach to your satisfaction and is willing to debate the proposed medical billing service agreement, you have your answer. You should go ahead and do it.
Right Medical Billing Offers No long-term Contract
Right Medical Billing do not utilize restrictive, and long-term contracts.
Why? Because we believe in earning your business every day, every month, and for many years to come, giving us plenty of opportunities to show you how straightforward and profitable our outsourced billing solutions can be for your medical practice or facility.
No more being tied down to long-term commitments that aren't working for you.
How Right Medical Billing Services are the Best Fit For You?
Our company specializes in screening and evaluating medical billing service providers. We go over medical billing software's detailing the benefits and drawbacks of each tool. You may compare providers by utilizing a side-by-side chart that shows costs and services.
Choosing the best medical billing service is not an easy task. A hasty, careless decision entails lost money, sluggish claims processing, and a backlog of paperwork. A well-informed choice of medical billing services can result in timely claim filing, reduced paperwork, and more significant revenue to help you expand your healthcare business.
Are you ready to start collecting more revenue on your claims? Contact Right Medical Billing today at (281)-864-0448 for your consultation. There are multiple benefits to allowing us to become a part of your team. We will help you increase your cash and patient flow while also helping you to streamline your work. Our team is more than just a billing company. Contact us to learn more about how we are the best fit for you.